Additional module
Patch Management
Close security vulnerabilities automatically. Anytime. On any device.
Close vulnerabilities in Adobe, Chrome, Java, and more
Complete control over how up to date your IT systems are
No downtime thanks to compatibility tests for software patches
Companies are in a constant race against cybercriminals. Hackers see an opportunity the second a security hole is discovered or a patch has been released. If you don't patch something quickly enough, you offer them an open door to your company data.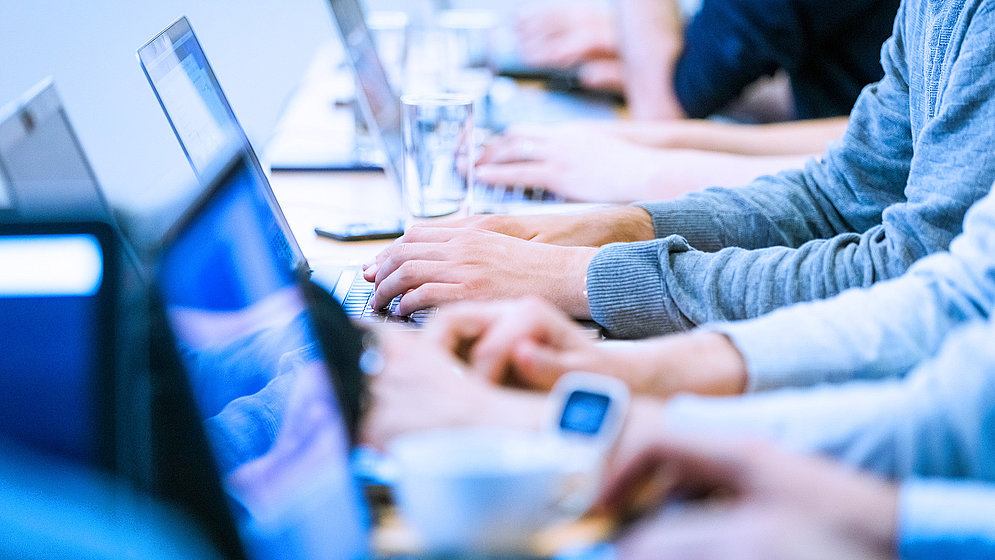 Closing Gaps Before They Are Exploited
Companies use a plethora of programs, different operating systems, and a growing number of PCs and mobile devices. This makes patch management a complicated and time-consuming task that many companies cannot manage at the pace they need to.
G DATA Patch Management helps you automate the entire process of eliminating vulnerabilities – from detection and prioritization to the distribution of patches throughout the system.
Patch Faster with G DATA:
Centralized Solution for Third-Party Vendors
Distribute Patches Automatically
Simple and Powerful Patch Management
Companies quickly lose track of which updates are installed and which ones are not, which is a threat to security. G DATA Patch Management lets you experience full transparency and have control over how up to date your IT environment is:
Get an overview of all the installed programs and Microsoft Windows versions in your network
Discover open vulnerabilities and missing patches
Update programs on selected PCs or entire groups of devices all at once with just one click
Create patch distribution jobs in the system based on individual schedules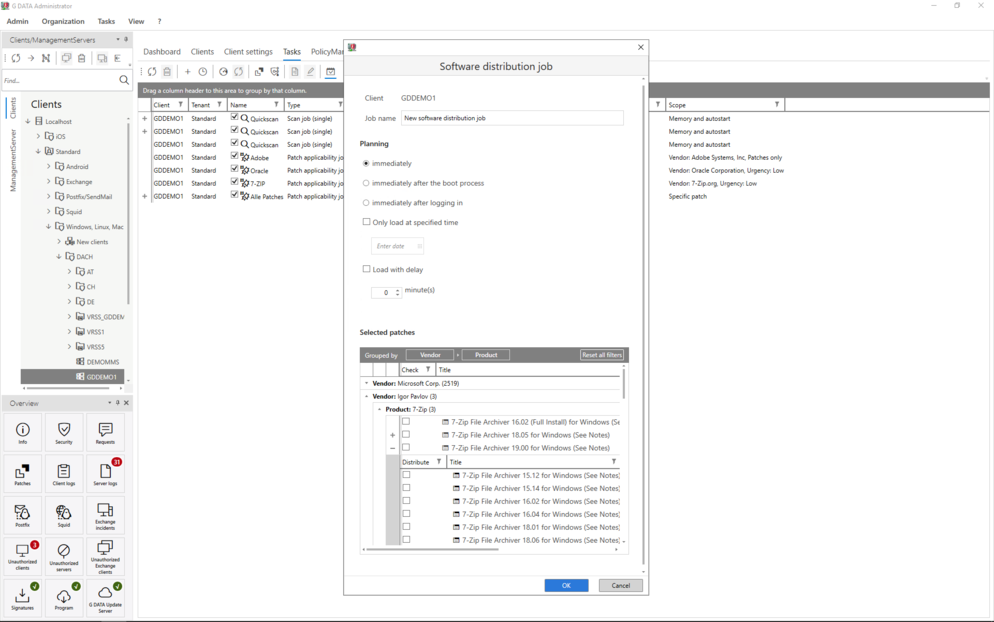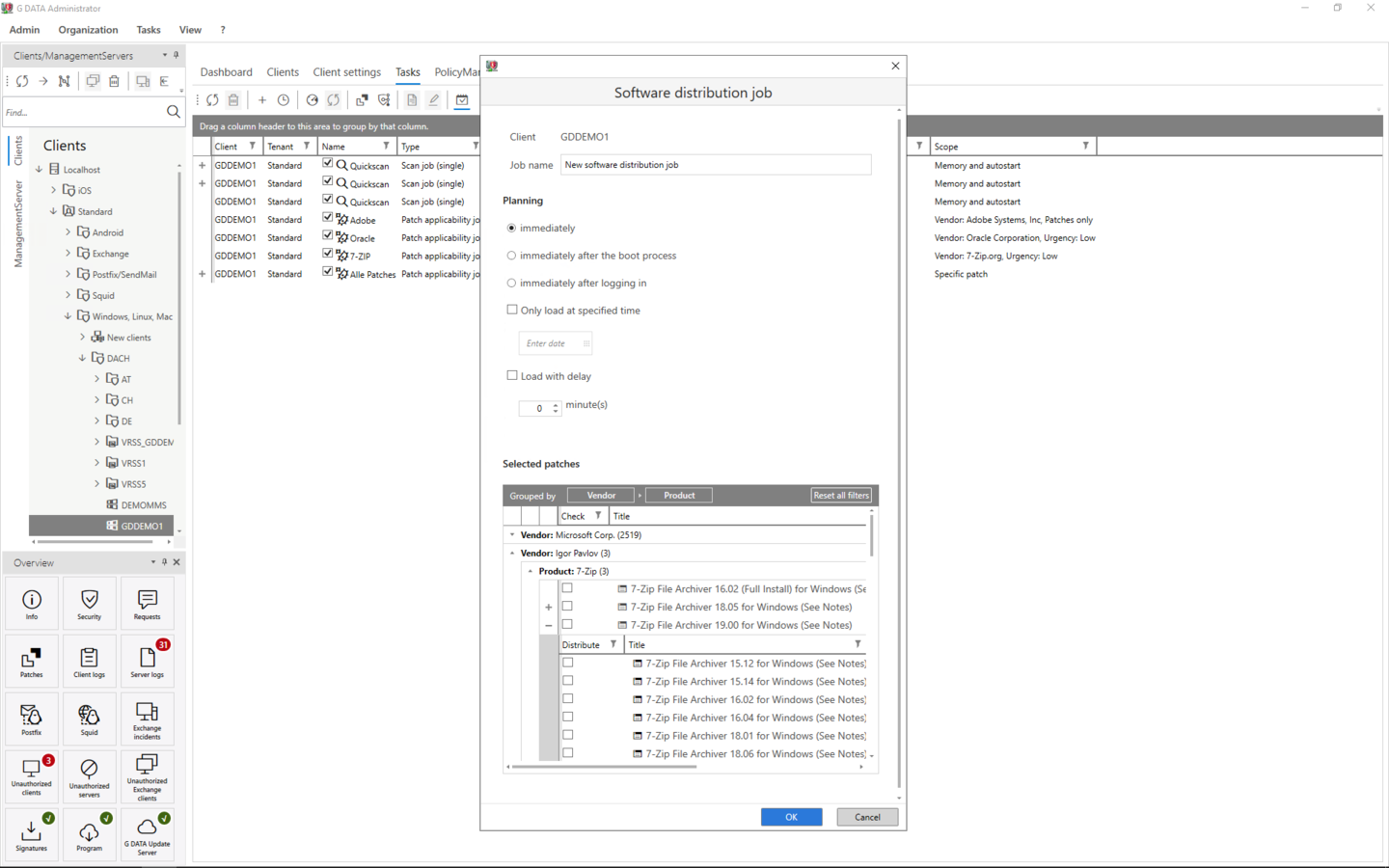 Close Critical Vulnerabilities Quickly
Every year, several thousand security vulnerabilities are discovered and patches to fix them are released. This makes it difficult to set the right priorities in patch management. With G DATA, you can identify which vulnerabilities are particularly crucial for you and close them immediately:
See whether new patches have high, normal, or low priority at a glance
Set up immediate automatic installation for highly critical patches
Have patches also be installed automatically if they meet certain criteria, such as manufacturer or product name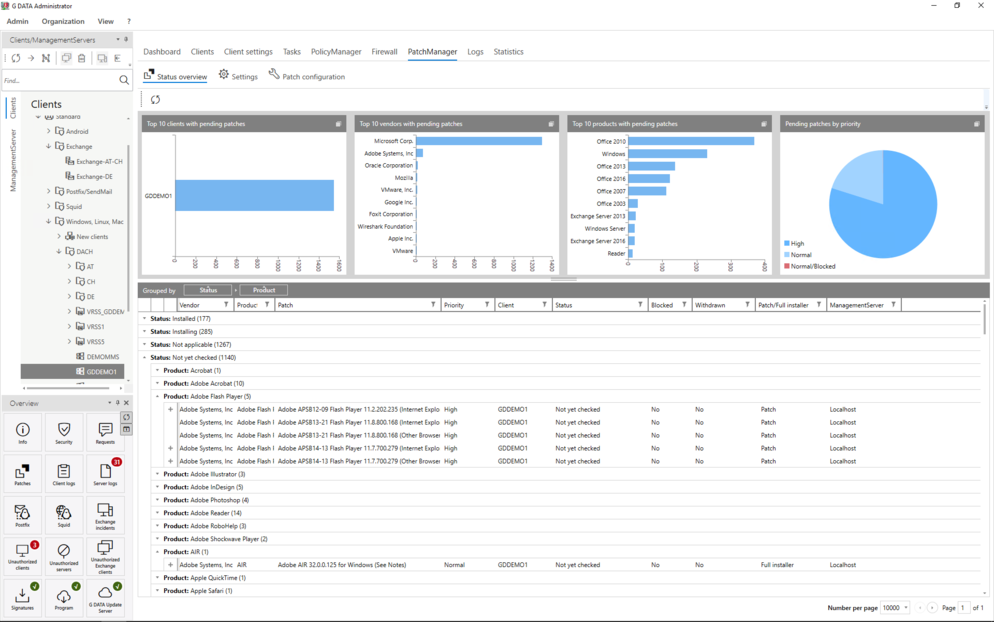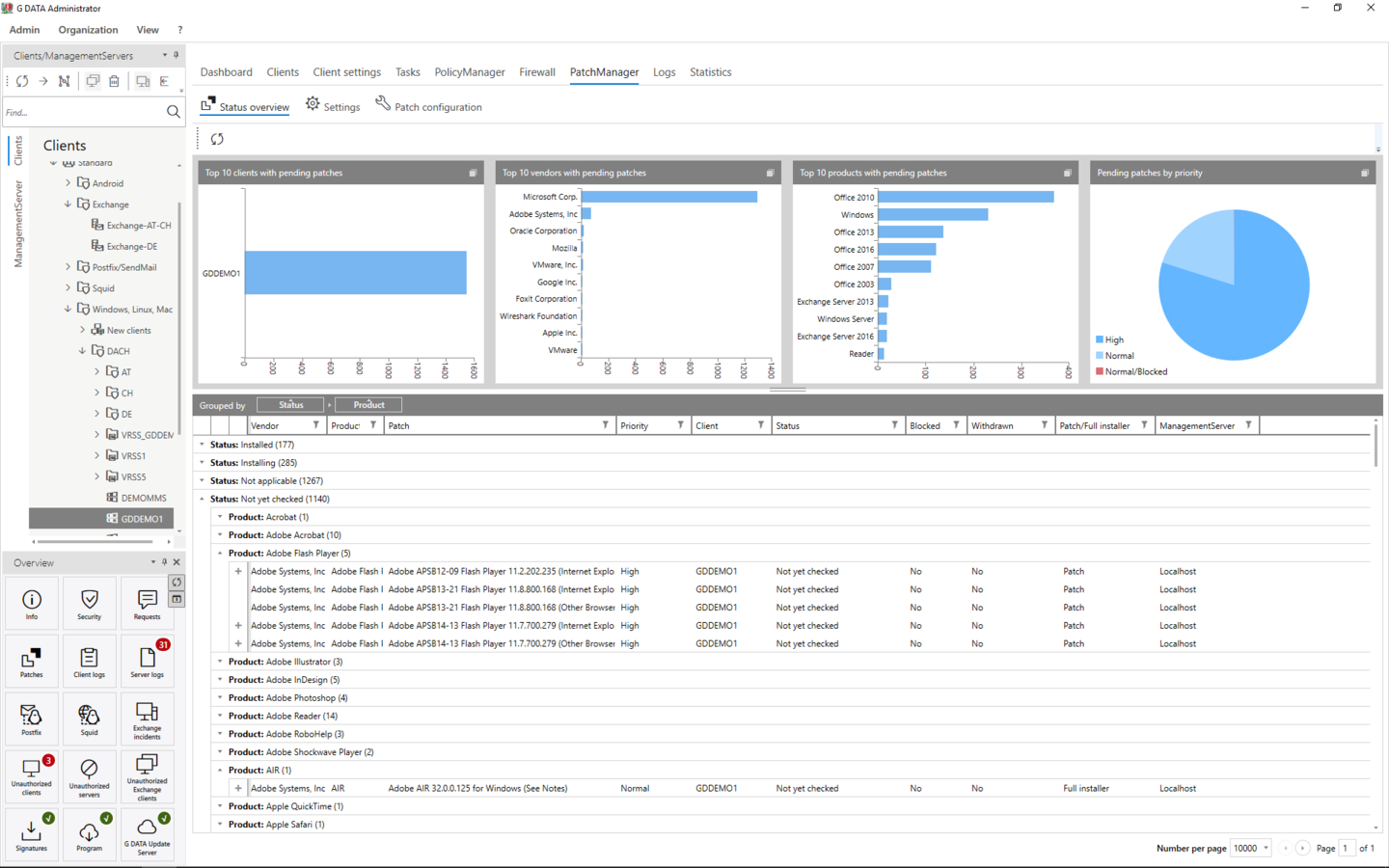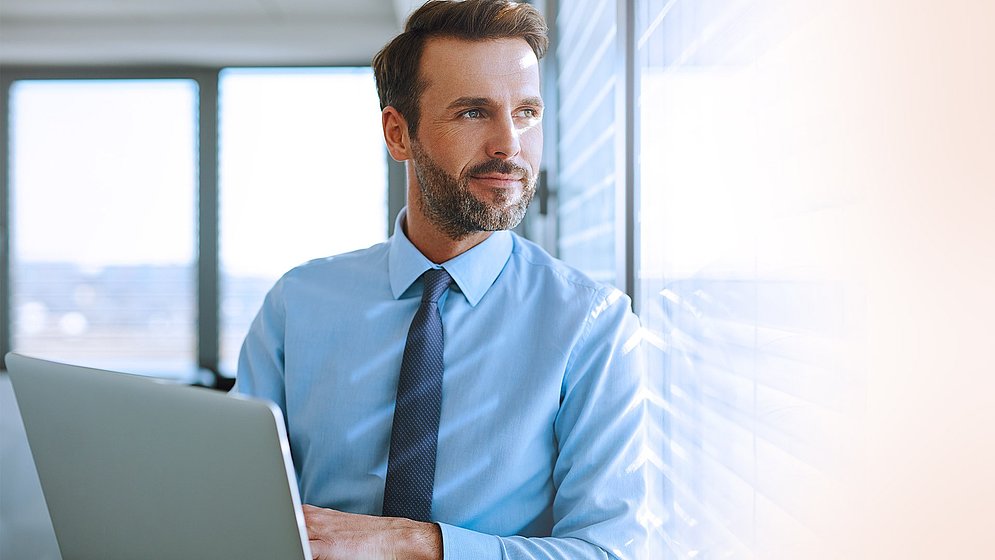 Patch Without Having to Worry About Downtime
Some updates have been installed and suddenly nothing works anymore? Don't worry, this can't happen to you with our Patch Management software:
You will only receive bug-free patches that we have already pre-tested for you
Verify whether updates will cause problems in your network in advance in a test environment
Do you want to reset everything back to the way it was? Rollback jobs allow you to easily uninstall patches that have been applied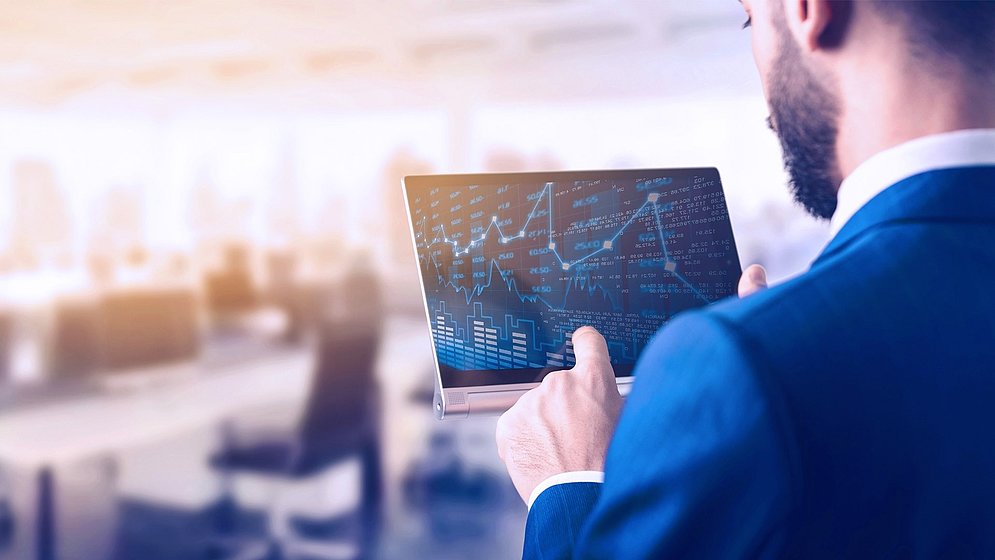 Report on your Successes
Our Patch Management software offers you comprehensive reporting options::
Receive reports and get a quick overview of whether the patch was distributed successfully
Customize your reports with flexible filtering options and user-defined parameters
Create performance summaries for management or detailed reports for your technical staff
Have reports sent automatically at specific, scheduled times
The Perfect Add-on for your G DATA Business Solution
The Patch Management add-on can be integrated into your G DATA business solution without needing to reinstall it. It appears in your G DATA Administrator as normal. Patch Management completes the IT security of your systems in harmony with the existing functions.
Talk to our experts today about how our solution can help you automate your vulnerability management.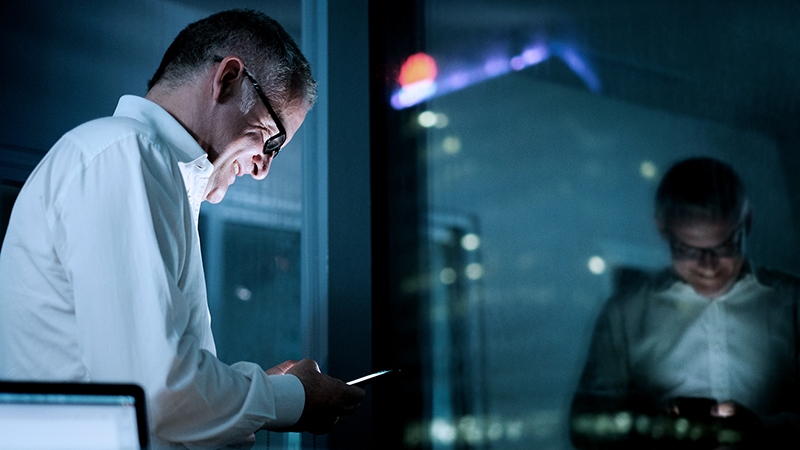 24/7 Support
The service and support team are located in Bochum – right next to the software development team. You can reach our experts at any time by phone or by e-mail, 24 hours a day, 365 days a year.
Even More Security for Your Company
Secure your Mail and Proxy Servers
Supplement your business solution with our add-ons for mail and proxy servers: They not only filter out malware at the endpoint, but at the server or gateway level.
Block threats before they reach endpoints
Protect even smartphones or guest devices without Endpoint Protection software
Prevent employees from accessing harmful pages, links, or content