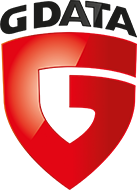 EXCLUSIVE OFFER FOR WINDOWS USERS
Opt for G DATA and save 20%
Comprehensive security for your Windows PC
G DATA security solutions are the perfect addition for Microsoft Windows 10, Windows 8 and Windows 7. All G DATA solutions work unobtrusively and reliably in the background, without slowing down your PC or disturbing you with tedious pop-ups and questions when surfing, gaming or working.
Whether you are using online banking services, shopping online or just surfing, your life is online. Hence it is important for your personal data to be fully protected against theft and misuse. Cyber criminals use viruses, Trojans and other methods such as phishing to get hold of this sensitive data. Some malware on the other hand simply aims to cause as much damage as possible and to delete irreplaceable data permanently and irretrievably. Hence you definitely need to protect your system against malware and suspicious emails if you:
shop or bid in auctions online
entrust irreplaceable photos, songs and videos to your system
access your bank account online
stream films and TV shows
play computer games, especially in multiplayer mode
make phone calls or send SMS online and visit social network sites
let your children use the PC
Do you want to protect your PC against viruses and other malware? Opt for Antivirus. The multiple award-winning Internet Security provides additional security against hacking. You can get the all-round, worry-free package including automatic backups and much more, with Total Security.
| | | | |
| --- | --- | --- | --- |
| | | | |
| Protection against online blackmailers and other Internet criminals | | | |
| Full PC performance with maximum security | | | |
| Hourly updates for maximum protection | | | |
| Multiple award-winning protection against viruses and other malware | | | |
| Online banking and shopping protection | | | |
| No more advertising e-mails and harmful links and attachments | | | |
| Protection against security vulnerabilities in programs | | | |
| Automatic inspection of USB sticks | | | |
| English hotline at local rates 24 hours / 365 days | | | |
| Powerful firewall against hacker attacks | | | |
| Keep an eye on your children's PC usage | | | |
| Automatic data backup on request in a German cloud | | | |
| Encrypt backup copies and store them locally or externally | | | |
| Never forget a password again thanks to Password Manager | | | |
| Access control blocks unauthorized devices | | | |
| | | | |
Virus Bulletin
April 2014
"The record of success continues strongly. G DATA breezes to another VB100 award."
AV Test
June 2015
G DATA achieves almost full marks in the protection effectiveness and usability categories. Read the full test results here.
IPACSO
October 2014
The jury, which consisted of researchers and companies, recognized G DATA as the most innovative IT security provider in Europe in the Innovative Cyber Security Company category.
IT Security "Made in Germany"
Numerous scandals in the past and recently demonstrate that security services apparently snoop as much as they want to and spy extensively on private data. They have serious supporters in doing so – many American firms cooperate closely with the NSA, CIA and the like, leaving backdoors open in their software and services, and enabling government departments to snoop as much as they like.
So it is good when you can rely on your security solution. Every G DATA security solution is developed in Germany in accordance with the strictest data protection standards. From virus protection with no exceptions to a strong firewall, with G DATA you get reliable protection "Made in Germany" – guaranteed without backdoors!
Why choose G DATA?
Always there for you

G DATA customer support is available 24/7/365, with support teams and the G DATA SecurityLab working hand-in-hand at the same location.

Independent tests prove

that G DATA IT security solutions provide best attack detection rates for effectively combating Trojans, malware and even unknown viruses.

30 years of experience working for you

G DATA developed the world's first antivirus software, and we have remained pioneers in innovation for IT security ever since.

Award-winning innovation

G DATA won the IPACSO EU Research Institute award as the "Most innovative Cyber Security Company" in 2014.

IT Security made in Germany

A dedicated team of IT security experts monitor new cyber threats worldwide and develop solutions to proactively fight cyber crime.