How to purchase a G DATA product
This article will guide you through the purchase of any G DATA product from our official website.
Step 1. Go to the official G DATA website of your country.
For the United Kingdom go to: www.gdatasoftware.co.uk
For the Global Website go to: www.gdatasoftware.com
In order to access the G DATA website for any other country, click the small map on the top right hand of the website.
Select your country. If your country is not present in the list, use the Global Website to purchase the product.

Step 2. Click on Shop at the top of the website.

Step 3. Locate the product you wish you purchase. Select the amount of PCs to protect and the duration of the license, then click Buy now.
In this example we are going to purchase G DATA Total Protection for 1 PC.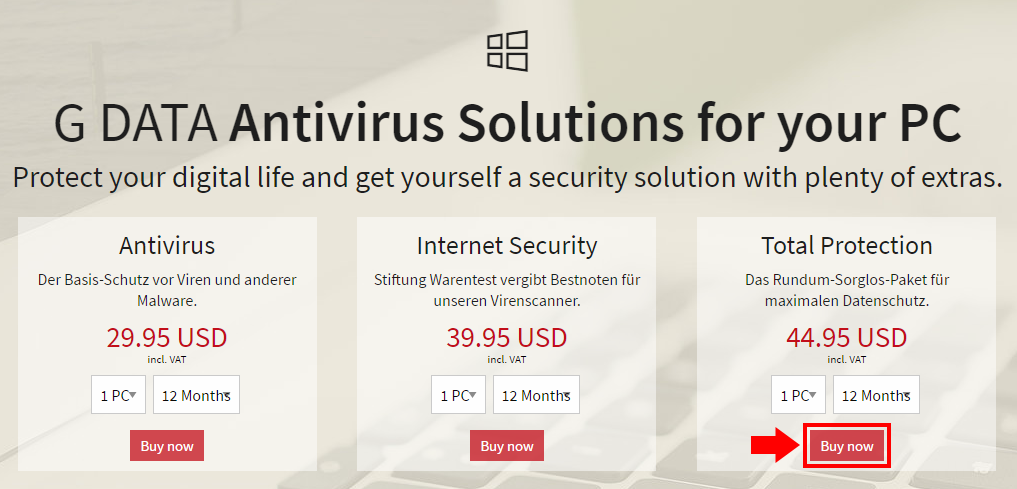 Step 4. In the section Your basket, check if the product(s) you wish to purchase are there.
If you wish to remove an unwanted item, click the small red x under the column Quantity.
Now click Next.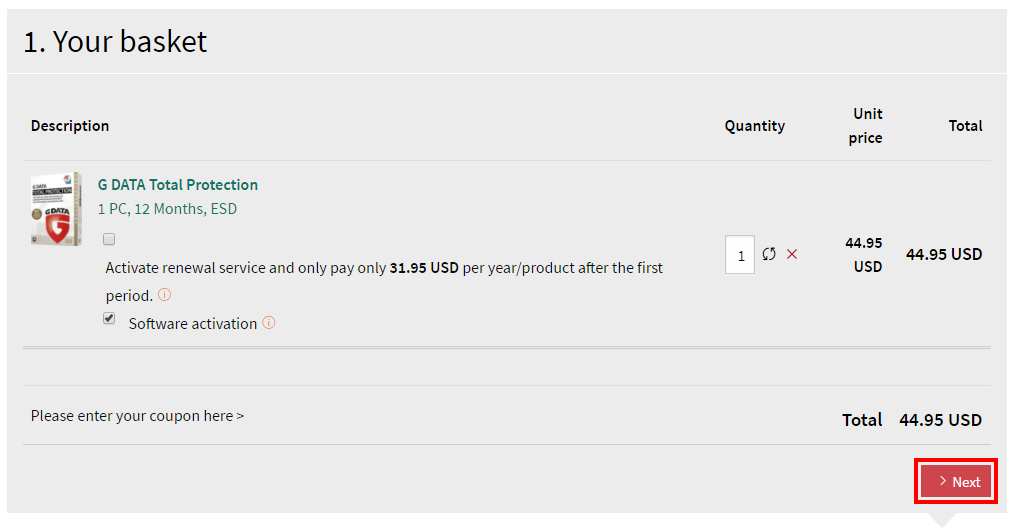 Step 5. Enter your details then click save address.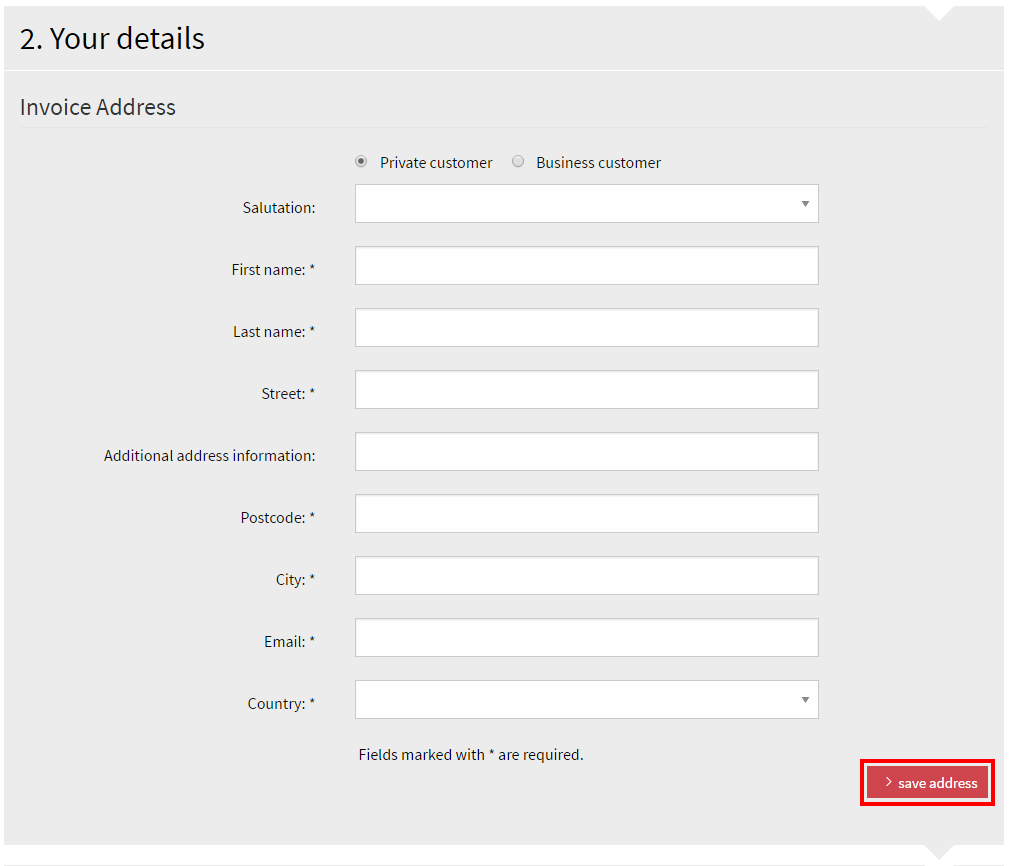 Step 6. Select your payment method and enter the required information, then click Next step.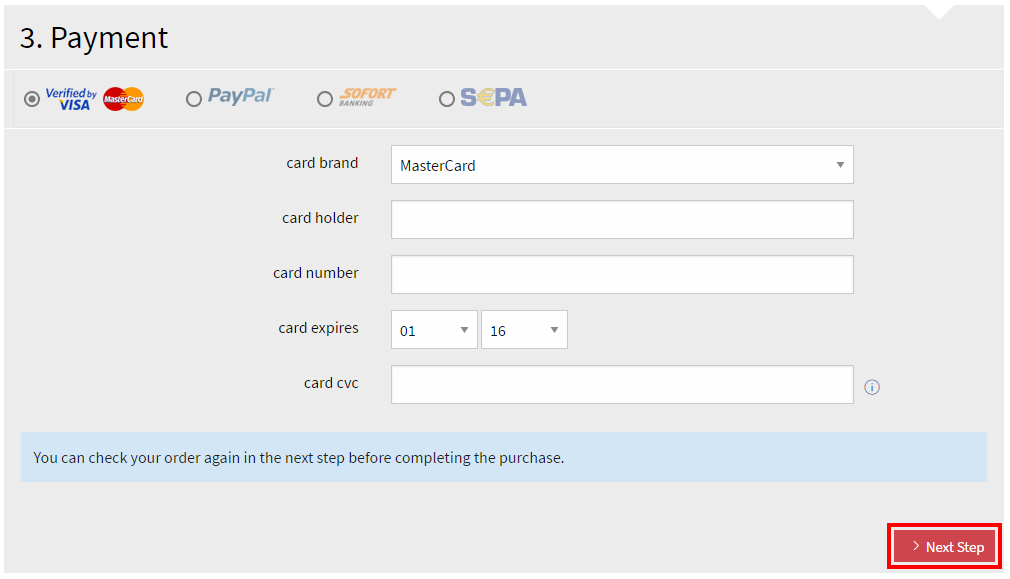 Step 7. Check carefully if all the displayed information is correct, then check the confirmation box at the left of
"I have read and understood the General Terms and Conditions" and
"I have read and understood the Right of cancellation".
Now click next.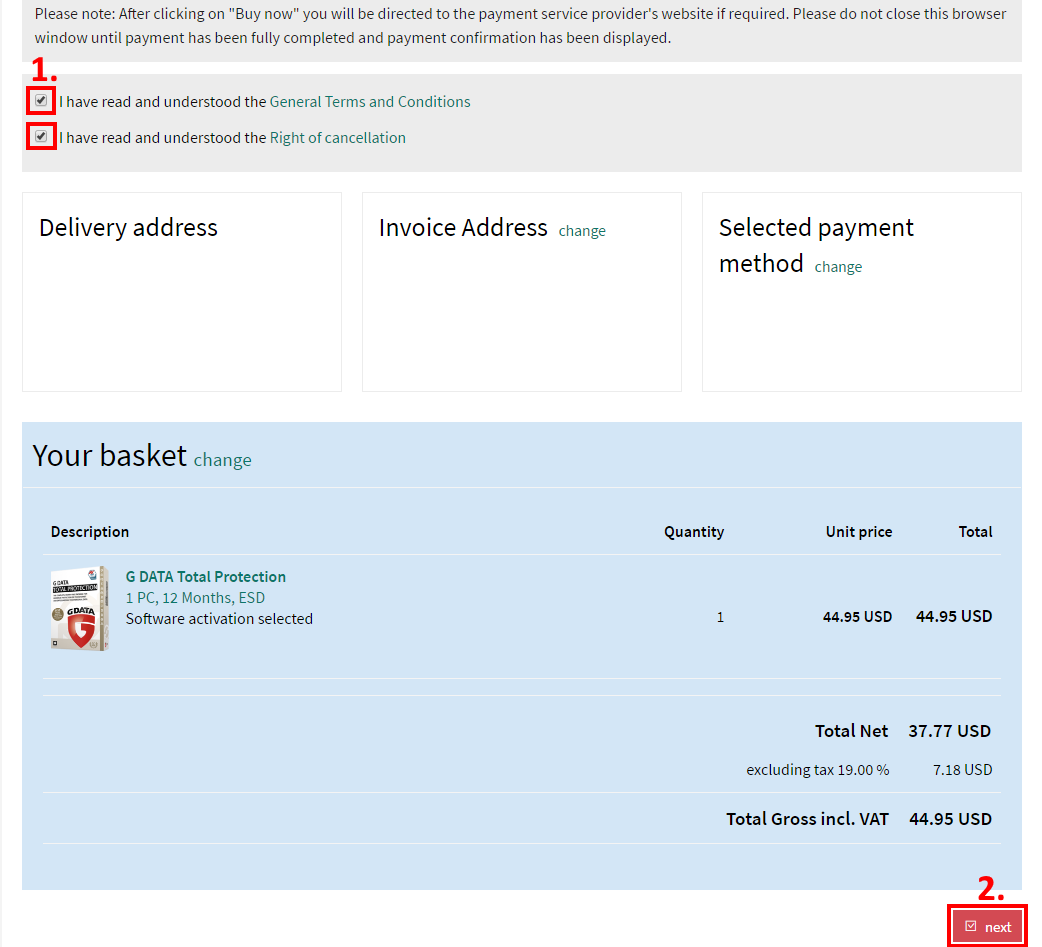 Step 8. You have successfully purchased your G DATA product.
You can now install the software.