How to install and activate G DATA Antivirus for Mac
This article will guide you through the installation and activation of G DATA Antivirus for Mac.
Step 1. Download the latest version of G DATA Antivirus for Mac from the following link:

Click here

Step 2. Once the above file has been downloaded, Open it.

Step 3. Double-click the G DATA Antivirus for MAC (...) .pkg file.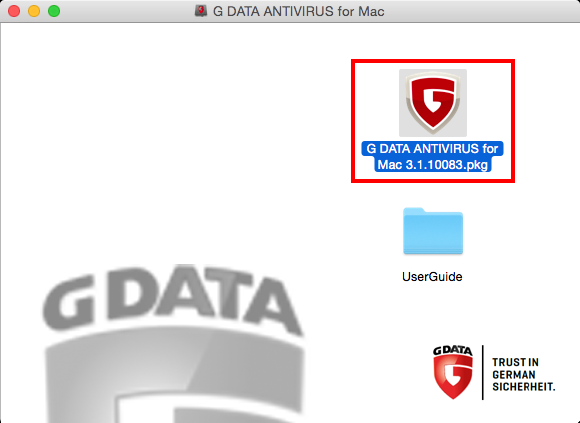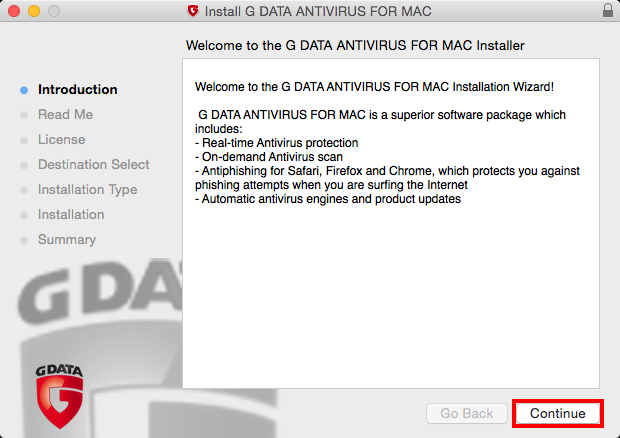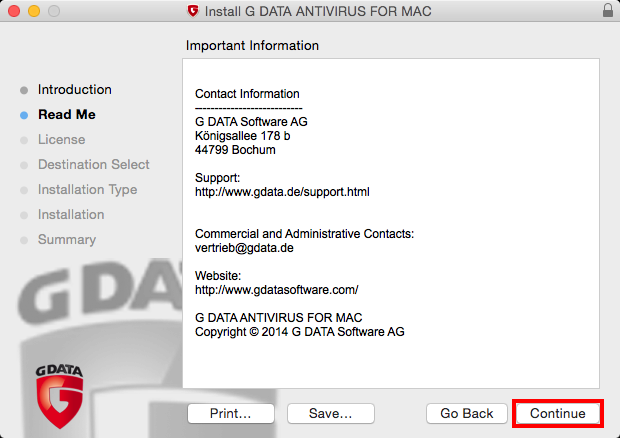 Step 6. Read the license agreement then click Continue.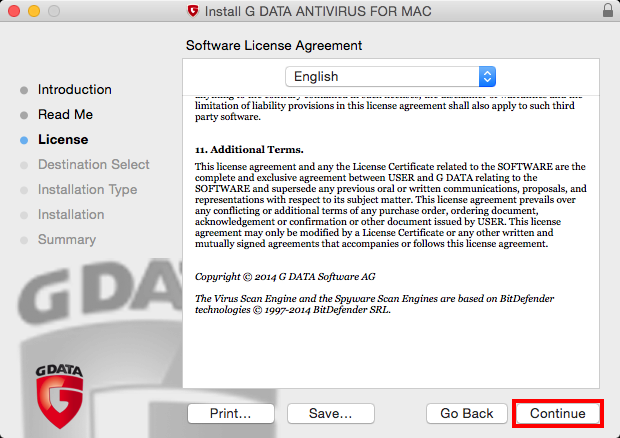 Step 7. Accept the license agreement if you wish to proceed. Click Agree.
Step 8. If you have multiple hard drives, you may want to select where to install the program by clicking Change Install Location...
Now click Install.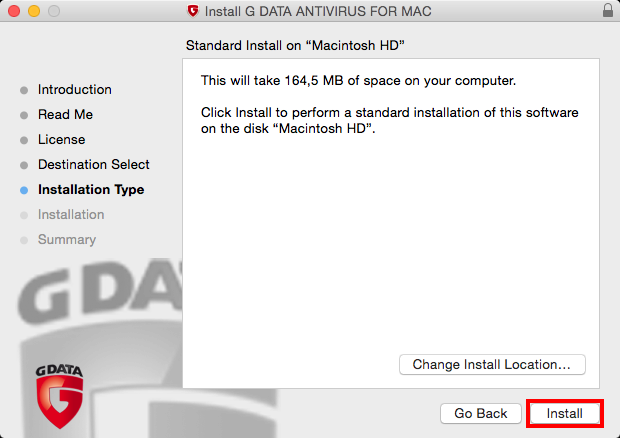 Step 10. Wait until the installation is completed.

Step 11. Click Close.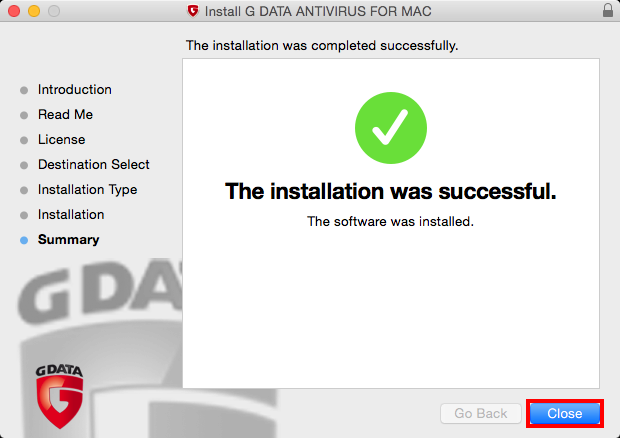 Step 12. The program is now installed, however the license still has to be activated. Open G DATA Antivirus for Mac.

Step 13. Click "X days left" at the bottom of the window.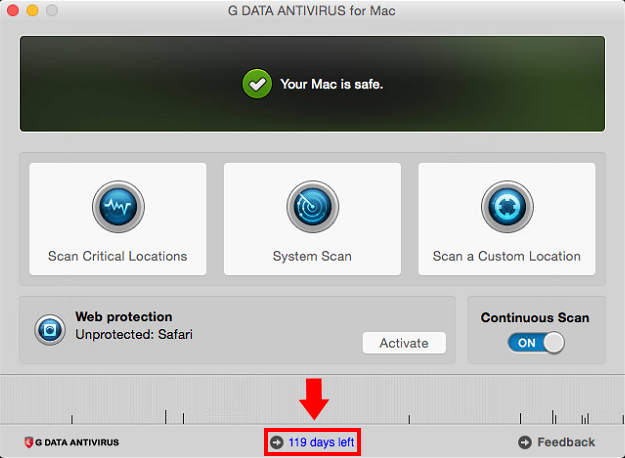 Step 14. Click New Serial.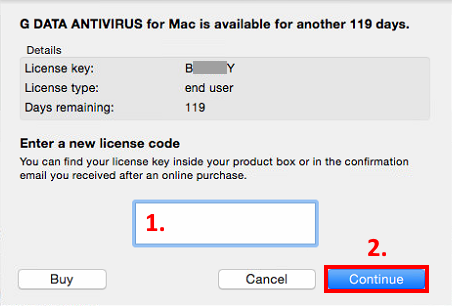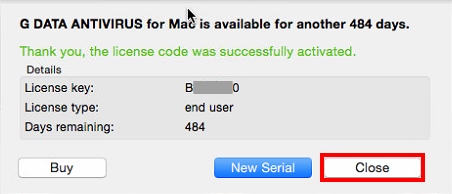 Step 17. Your license is now active and your product is fully operational.